Chevening School Nursery
Chevening School Nursery is run by Suzanne Lingard (Manager/Lead Practitioner) and operates from a building on the site of the primary school. It operates on a Voluntary / Not For Profit basis.
Chevening School Nursery is open in term times from 8:30am - 3pm Monday to Friday. It has places for 55 children between the ages of 2 years 6 months and 5 years old. It is closed during school holidays.
Our sessions are 8.30- 11.30​ and 12 - 3pm. Monday to Friday.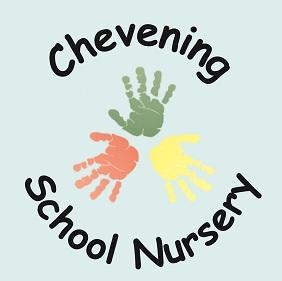 Contact Details
Chevening School Nursery
Chevening Road, Chipstead, Sevenoaks TN13 2SA
01732 452342